Heads up, pals! You're in for a giggle and a heap of information today! We're diving deep into the whimsical world of teething toys. If you've got a little dribbler in your life, or know someone who does, this one's especially for you! Ready? Great! Let's give those sore gums some much-needed relief and those little hands something interesting to explore.
First, though, why the fuss about teething toys? Well, your little munchkin's first teeth begin to appear around six months, give or take. Teething can be tough for both baby and parents. It's like a painful rite of passage no tiny tot can avoid. And boy, can it cause a ruckus!
But worry not, the cavalry is here! Teething toys to the rescue! These magic soothers not only relieve teething discomfort but also stimulate sensory development. As a cherry on top, they also keep your wee one busy while you snag that well-deserved break. Now, who doesn't love a win-win situation?
Let's dive right into our list of the top 11 teething toys that are nothing short of baby-bliss!
(Disclaimer: We might earn a small commission at no extra cost to you if you make a purchase through these links. Thank you for supporting our fun, casual, but ever so informative adventure!)
1. Sophie the Giraffe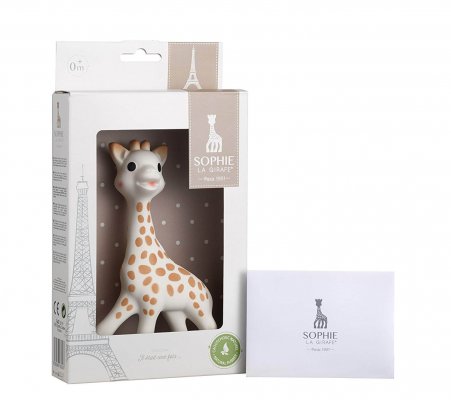 Okay, first on our list, we've got a celebrity—Sophie La Girafe. Now, she's not only a trendsetter in France but all over the globe! This rubber giraffe has been soothing teething babies since 1961. With her long neck and chewable ears, she's the ultimate baby teething sensation! Plus, she's BPA and Phthalates free. Hey Sophie, way to keep it healthy and adorable! 🦒
2. Natural Wood Teethers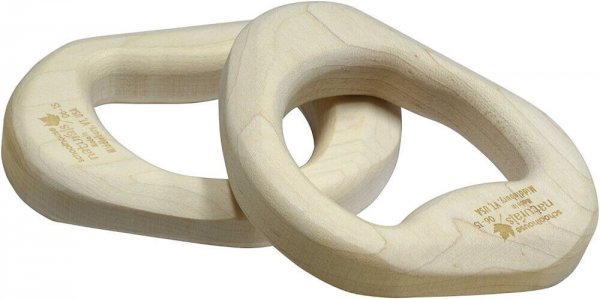 Roll back the years with these fabulous wooden teethers! Forget about plastic, and welcome the resilience and charm of good ol' wood. 100% organic, these wooden wonders are free of chemicals or any yucky stuff. Plus, you get not one, but two in a pack! If you fancy, rub on a spot of food-grade oil for that extra dash of protection. Remember, when it's cleaning time, just a quick dance with warm, soapy water will do. Don't let them take a deep dive in water or dance in a dishwasher, though, as it could lead to a rough and crackly teething party!
3. Gum Massage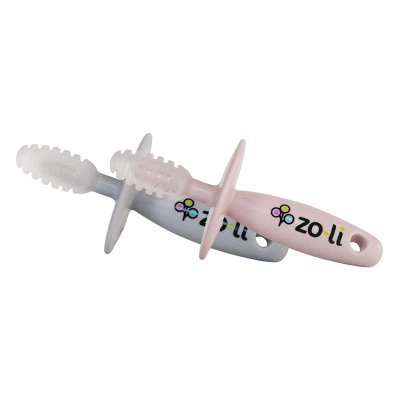 Roll up, roll up, parents! Meet the superhero of teething – Zo-li's Gummy Teething Stick! This little charmer isn't just a pretty face; it's your baby's personal dental spa! It waltzes right past those pesky rigid teethers, grooving all the way to the back teeth with a shimmy and a shake. Bonus features? An anti-choking shield. Because who wants a baby gnawing on drumsticks or spoon handles? Not us! But hey, if your little one doesn't fancy this teething tango, your trusty finger or knuckle can play masseuse to those gum blues. Clean hands at the ready!
4. Frozen Washcloth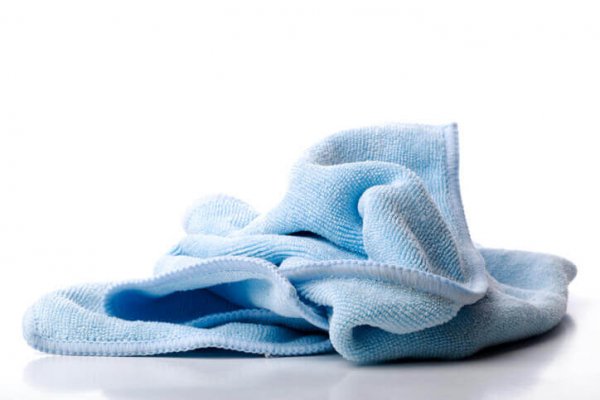 Oh, parents of gum-nibblers, don't overlook the magic in the simplest solutions! Grab a pristine washcloth, give it a dip, and pop it into your chilly freezer for a cool half-hour. The time's up, bingo! You've got a soothing wonder-toy. Gift it to your teething tot and watch the icy coolness meld with the washcloth's tactile bumps to form a numbingly perfect peace pact! It's easy, it's cool, it's practically free – a teeth-tickling, budget-friendly marvel right from your own home!
5. Mesh Teethers with Frozen Fruit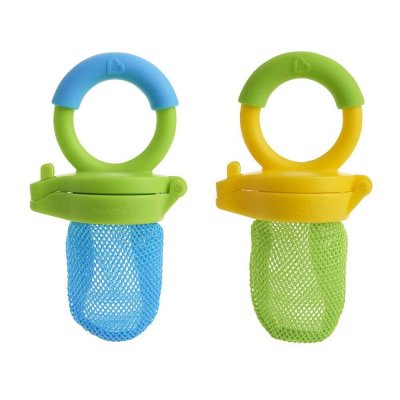 When baby's gnashers start nashing, turn teething terrors into tasty treasures! Pop baby's favorite fruity snack into a pristine cloth, pop it in the freezer, and presto! You've got a deliciously chilly chew toy! This frosty delight not only soothes sore gums, but tantalizes tiny taste buds, reigniting their passion for mealtime adventures! For those desiring less frost and fuss, behold the magical mesh silicone 'teethers'. Dishwasher safe, they're a snap to clean and perfect for on-the-go gnawing. Make teething a treat, not a trial, with these clever and convenient solutions!
6. Raid the Fridge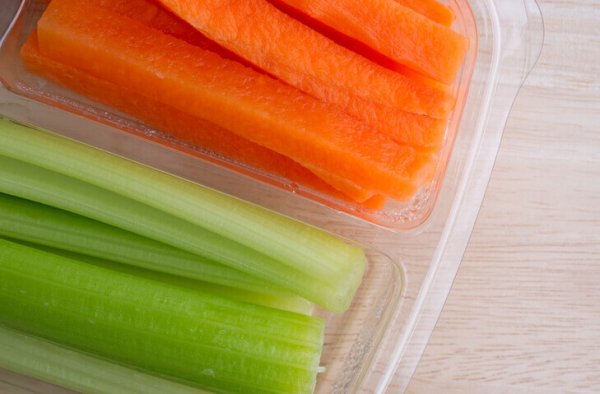 Roll out the red carpet for chilled goodies like yogurt and applesauce – they're not just tasty treats but also gum-soothing superheroes for teething tots! Has your munchkin graduated to solids? Cold, crunchy veggies are just the ticket for nibbling on, offering a cool pressure that's akin to a mini gum massage without damaging those delicate baby teeth. But remember, size matters! Don't let your little beaver bite off more than they can chew – literally! Happy, safe teething to your little one!
7. Amber Teething Necklace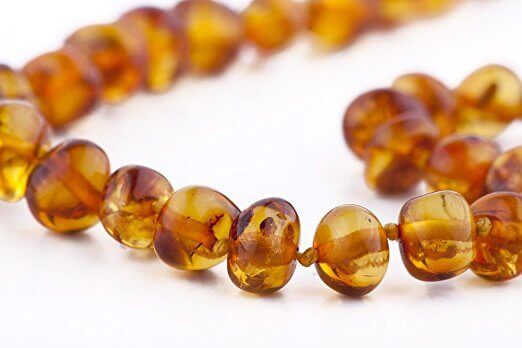 The Amber Bead Teething Necklace isn't just a new-age fad; it's a natural soothe-a-roo for your little one's growing gums. Infused with succinic acid, a nifty substance from Mother Nature's pharmacy, amber is said to kiss away pain and inflammation like magic—no nasty chemicals or pesky side effects included! But here's the kicker: we all know babies love a good nibble. So, ensure you snag a toddler-friendly design—crafted for under threes—to keep those tiny mouths safe from loose beads. Embrace the amber, banish the teething blues—simple as that!
8. Razbaby RaZberry Teether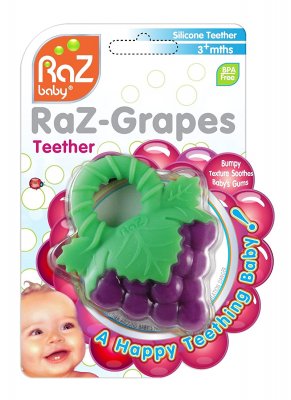 Check out the Razbaby, a snazzy teether and pacifier in one, guaranteed to make teething troubles a thing of the past! With a cleverly textured silicone nipple, it's a soothing savior for sore gums, and, oh, did we mention? It's a no-mess marvel – say goodbye to lost parts! But there's more – in four adorable shades, it's not just soothing, it's soothingly stylish! Watch as your baby goes from fuss to calm faster than you can say "Razbaby". So, why wait? Give your little one the ultimate teething treat today with the Razbaby!
9. Nuby Nibbler Teether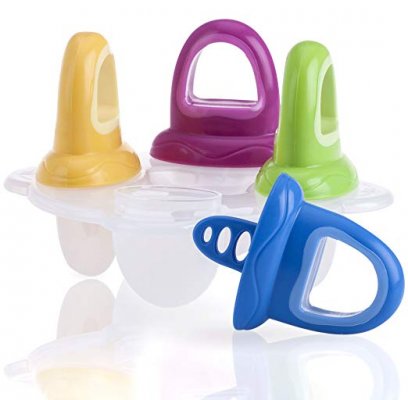 Step right up, folks, for a two-in-one wonder – the ultimate baby teething toy meets ice tray! Wave bye-bye to teething woes, because this fabulous gadget invites you to pack it up with your kiddo's beloved fruits or veggies, offering them a truly tastebud-tingling experience! It's the perfect frosty treat-maker, and a soothing gum relief hero in one – pretty nifty, right? Not only does it chill those aching gums, it also kindly minds the emerging little teeth. Whether you're craving something hot or cold, this teething marvel has got you covered. Pop in, freeze, and enjoy the relief – just like magic!
10. Baby Banana Infant Training Toothbrush and Teether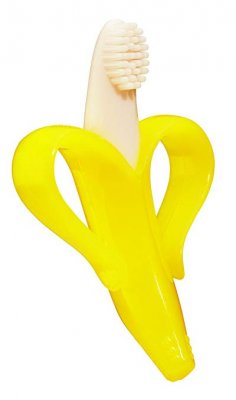 Who knew a banana could be the superhero in your baby's teething tale? The Baby Banana Infant Toothbrush is the 'top banana' when it comes to teething toys. Its peel handles are just right for tiny grips, and the soft, silicone bristles provide gentle gum relief. Plus, it's also a fabulous way to teach your kiddo good oral hygiene habits. Remember, an apple a day might keep the doctor away, but a banana a day keeps the teething troubles at bay! 🍌
11. Nuby Soothing Teething Mitten with Hygienic Travel Bag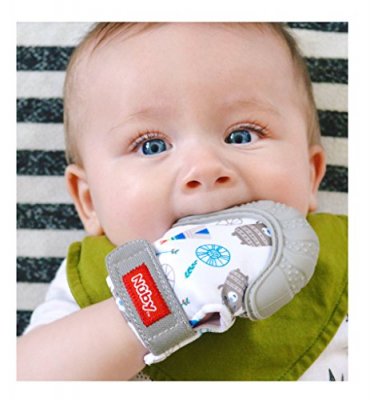 Say hello to this cuddly silicone teether, a superhero for baby's tender gums! It's softer than a marshmallow yet tough enough to shield tiny hands from pesky scratches. Plus, its quirky shape makes it stick around like a loyal best friend – no chance of it going AWOL when needed the most! So while your little one is tackling those troublesome toothy pegs, this teether is at the ready for some serious soothing duty. Now, how's that for a baby's day out?
In the epic quest of parenthood, every little guide helps. We hope that our rundown of the Top 11 Baby Teething Toys has been your map to painless teething. Each of these teethers boasts a blend of safety, effectiveness, and pure fun, keeping both parents and tots happy! Remember, the perfect teether is one that suits your baby's needs and preferences. Here's to bright smiles and happier teething adventures – because the journey of a thousand teeth begins with a single chew!