In the first year of parenting, new parents have a million questions pulsing through their heads. "How do I get my little girl to stop crying?" and "How do I communicate with my baby boy if all he can offer me is an occasional burp?", are just some of them!
Our list of parenting books will give you guidance on everything from handling tantrums to dealing with sibling rivalry and even how much screen time is appropriate for your little one(s). We've done our homework so that instead of stressing over every parenting decision (which can be exhausting), now it's just matter which book resonates most with your family right away. Trust us – these are like gold nuggets that make being a parent easier than ever before!
Here are our top 10 best baby books (in no particular order) for new parents:
1. 'Mind in the Making: The Seven Essential Life Skills Every Child Needs'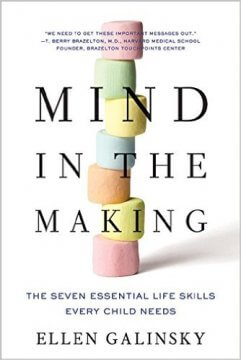 Prepare your highlighter because you're going to want to take notes on all the helpful and essential advice Ellen Galinsky has for parents. In this book, she walks readers through seven important life skills that include focus and self-control, perspective talking (which is a type of conversation), communicating effectively with others, making connections in different situations both online or offline such as at work or among friends; critical thinking which helps us solve problems by analyzing information carefully; taking on challenges like starting an exercise routine after years without any physical activity whatsoever – it's never too late!
2. 'Secrets of the Baby Whisperer: How to Calm, Connect, and Communicate with Your Baby'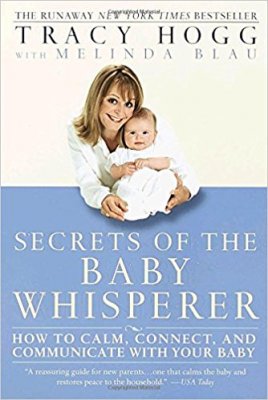 Tracy Hogg's book, The Baby Whisperer: How to Calm Crying and Help Your Newborn Sleep Longer is a miracle for new parents. It helps them understand their baby better by decoding cries of tiredness, hunger or just want some more love from mommy/daddy. Tracy shares how the best way to get your infant eating regularly on schedule with her "Tracy's Three Day Magic" plan which includes methods that will help you work through crying spells as well as teach them sleep patterns early so they can grow up healthy!
3. 'Baby 411: Clear Answers and Smart Advice for Your Baby's First Year'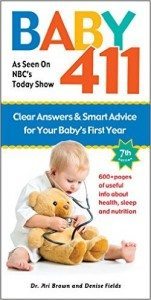 Dr. Ari Brown and Denise Fields have a wealth of knowledge on baby basics, as they are experts in this field! They explore topics such as picking pediatricians for your child, how to get your baby to sleep at night without waking you up too often with their crying or the fear that something is wrong, what kind of first-aid tools will best suit your needs when dealing with injuries (including burns!), tips on getting babies talking so they may communicate better later down the road during development stages like potty training and more grownup things like asking questions about certain foods being safe or not. You'll find all these answers plus many others inside Dr. Brown's book "Baby 411."
4. 'On Becoming Baby Wise: Giving Your Infant the Gift of Nighttime Sleeping'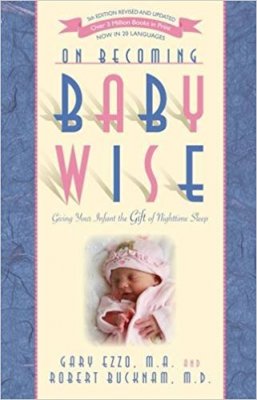 In their groundbreaking book, The Baby Sleep Book: Gentle Ways to Help Your Child Get a Good Night's Rest (New Harbinger Publications), co-authors Dr. Robert Buckram and Gary Ezzo offer parents a wealth of information on natural synchronization for baby feeding time in addition to morning and nighttime sleep cycles. This helpful manual provides detailed instructions about taking care of both the child as well as mom during this delicate transition into parenthood by providing an informative timeline with reference material that includes how much milk should be provided before bedtime, what types of blankets are best suited for children at different developmental stages, tips on soothing infants who have trouble sleeping through the night or fuss when they wake up early each day, among other useful advice geared towards making parenting easier.
5. 'The Baby Whisperer Solves All Your Problems: Sleeping, Feeding, and Behavior — Beyond the Basics from Infancy Through Toddlerhood'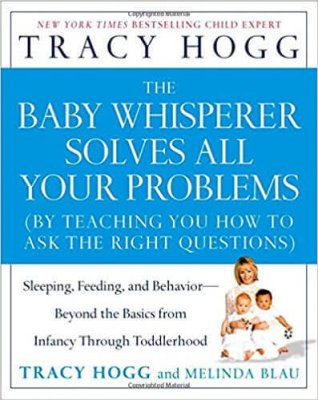 Tracy Hogg and Melinda Blau have done it again with another New York Times best-seller, this time on how to be a better parent. The duo walk new parents through advice, insights, and techniques that will help you become an effective caregiver for your children. Their book teaches readers the consequences of various parenting styles in order to allow them space to figure out which style suits their family's needs most as well as recognize potential problems before they happen so you know what actions are necessary when troubleshooting situations arise. And not only does Tracy teach us about being a good parent but she also shows couples patience by helping one learn from mistakes while reminding each other why we should keep trying until our child is happier or healthier than ever before!
6. 'Einstein Never Used Flashcards: How Our Children Really Learn — and Why They Need to Play More and Memorize Less'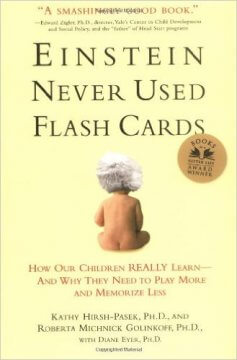 This award-winning book is the creative work of multiple highly credentialed child psychologists that illustrate a trend – accelerated learning. Before you enroll your little one in preschool, read this and find out why play should be their primary motivator for developing skills like verbal communication rather than academics!
7. Toddler Tactics'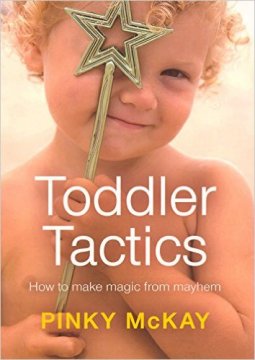 Pinky McKay's "Toddler Tactics" is the perfect resource for new parents like you to use as they navigate life with their growing, sometimes moody toddler. The book covers a variety of topics including but not limited to: communicating with your child, potty training and discipline skills such as praising good behaviors or giving time-outs when necessary. Overall family dynamics are also included in this useful guidebook on parenting toddlers which provides information ranging from sleeping routines to overall household rules that will help make sense of these challenging years that come after having babies!
8. 'The Secret of Happy Children: Why Children Behave the Way They Do and What You Can Do to Help Them to be Optimistic, Loving, Capable, and Happy'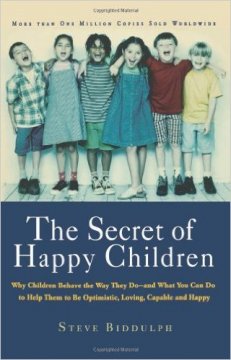 Dubbed the "childhood guru," psychologist and family counselor Steve Biddulph provides parents with instructions regarding child communication all the way from those baby to teenage years. He walks parents through his experience as a father of four children himself, giving them advice on how to be confident caregivers that are in tune with their kids' needs for social development or just chilling out time during difficult times such as puberty.
9. 'The Attachment Parenting Book: A Commonsense Guide to Understanding and Nurturing Your Child'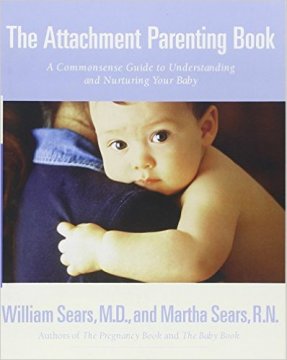 After a string of failures with traditional parenting methods, Dr. Sears and his wife Martha decided to take matters into their own hands by developing the six "Baby B's" that are crucial in this form of attachment-based parenting: bonding, breastfeeding, babywearing (or wearing your child), bedding close to them when they sleep or nap during the day; believing that every cry is valuable information about what they need; beware of coddling babies who scream but don't really want anything because it often leads to tantrums later on as toddlers. After reading this book you'll be able advance all goals for being an amazing parent!
10. 'Siblings Without Rivalry: How to Help Your Children Live Together So You Can Live Too'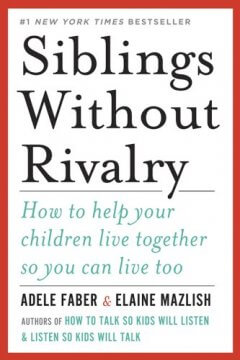 If you're having twins or plan on a second child in the future, pick up this New York Times best-seller by Adele Faber and Elaine Mazlish. Through his book, parents will learn tools for coping with conflict and encouraging cooperation between their children. You'll also be introduced to how treat your children unequally yet fairly through tips like these from The Parent's Toolkit: "When one of them is being greedy say 'why don't we save some cookies for later' instead of telling him he can't have any more."